Networks form the backbone of modern enterprises, and digital communication has become more important than ever. Moreover, the economic efficiency of the entire IT infrastructure has become a decisive competitive factor. IsarNet is your competent and reliable partner for all these complex topics concerning your network. Based on our many years of experience we develop and realise economical solutions for your enterprise-critical networks by means of suitable technologies.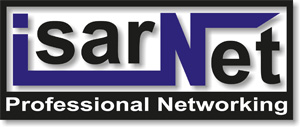 Our range of services includes network design and support by means of the very latest technologies, services for increasing productivity and efficiency as well as individually tailored technology workshops for efficient knowledge transfer.
In addition, we offer a variety of software solutions for detailed network analysis and control.